Is Bible journaling something you've considered?  Journaling helps retain memory and relieve stress by writing things down.
Having a conversation with God is one of the most important things you can do. As a result of this one-on-one conversation, you can reexamine the life you are living and connect with him deeply. The Bible contains his words, which we might not be able to hear, but which we can see. The Bible is a sacred book filled with answers to all your questions. You can find solutions with divine intervention that lead you to God's plan for your life.
Keeping a bible journal is one of the best ways to be continually reminded of His words. The use of this method is now becoming more popular on social media. The way we read and reflect on God's words is revolutionized.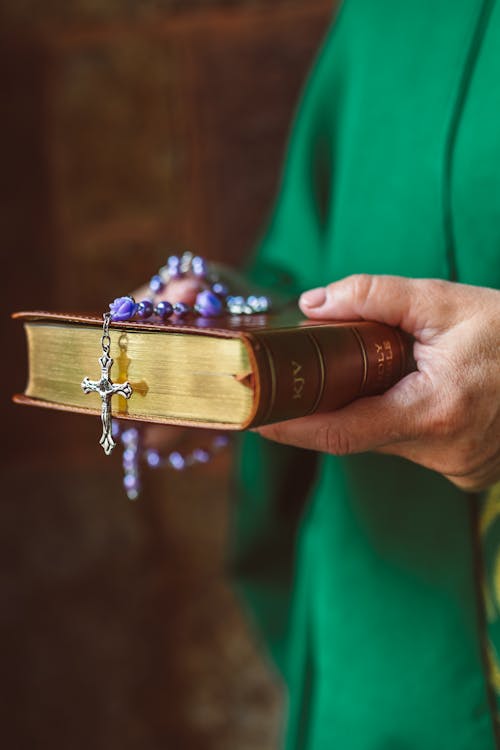 Bible Journaling: What Is It?
The Bible journaling method is an innovative and creative way to read, study, and reflect on God's word. The Bible and writing a journal are two of the things most people loved. Putting a creative spin on reading and studying the Bible is now possible, so it doesn't have to be daunting or tedious.
You can keep a bible journal to keep track of all your learnings and conversations with the Lord. The Bible journaling process is also a great way to become familiar with the scriptures. The fact that you memorize certain verses creates an impact in your life as well.
Bible Journaling for beginners | My process + Tips
What are the benefits of Bible journaling?
It has been common for people to write in their journals and to pray separately as well. It is now possible to combine these two through bible journaling.
There are different purposes for Bible journaling for different people. During this time, you can worship and praise God. As a one-on-one conversation with God, it can also serve as a private devotion. No matter what your reason is, this type of journal allows you to experience God's words and listen to His messages. As you journey together in your spiritual life, one of the best things you will take away from starting one is deepening your relationship with the Lord.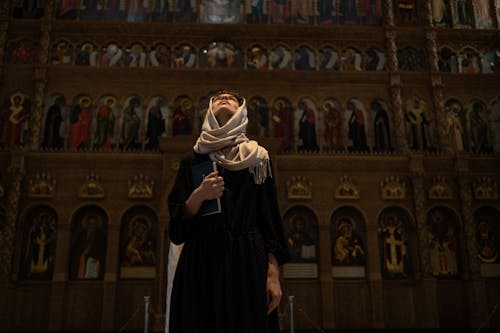 How do you start a Bible journal?
It is not necessary to spend a lot of time and money on purchasing items when starting a bible journal. Bible journaling is not an art gallery, but rather an outlet for expressing your learnings and insights.
Your Bible is the most important component of bible journaling. Depending on your comfort level, you can either write in your Bible or get a separate notebook.
A Bible journaling can be purchased online or at a bookstore nowadays. The Bible journaling has margins on both sides so you can write your own thoughts. We recommend getting a separate journal to write down in since some cringe at the thought of writing on the Bible.
You can use the following art supplies to decorate your bible journal:
Unlike bullet journals or travel journals, you don't have to be too creative. You can choose between colored pencils and watercolors depending on your preference. There are people who are good at working with watercolors, while there are others who don't want their journals to be smudged. It would be a great idea to use oil pastels and colored pencils to illustrate landscapes or figures based on the verse you have just read if you have the artistic skill.
If you don't feel confident using these coloring materials, you can simply highlight the phrase, line, or verse that speaks to you. You can then doodle your insights using colored gel pens. Alternatively, you can add some stickers and cut-outs to inspire you.
It is also possible to mark the pages or verses that you have read as references. Alternatively, you can use page tabs or sticky notes here. Keep track of your feelings and emotions by recording the date when you wrote in the journal.
The goal isn't perfection. What matters most is instilling a habit of reading and learning about the scriptures and embracing the word of God.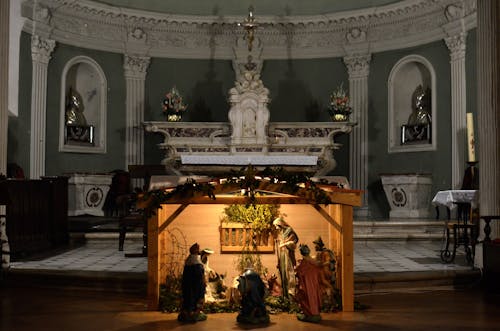 What's the best place to start?
The process of starting a Bible journaling doesn't have to be intimidating. The most important thing is that you are able to interpret and reflect on God's word. It is important to remember that the words you read and write are reflections of God's message to you.
When it comes to starting a Bible journaling , there are no absolute rules. Feel free to use any template you like or to let your imagination run wild. You can also choose any time that is convenient for you. As soon as they wake up in the morning or before they go to bed in the evening, some people do it. Or you can write them away whenever inspiration strikes through a Bible verse. Regardless of the time, what matters most is that you start reading and understanding the Bible.
Be sure to pray before you begin
You must pray before you begin writing anything down. To invoke God's presence, set aside a time when you can be silent and uninterrupted. The act of praying is an intimate conversation with God. Keeping a Bible journaling allows you to keep track of those conversations. Become a prayerful channel through which God can speak to you. You will be reading scriptures at that particular time, so let His words flow through them.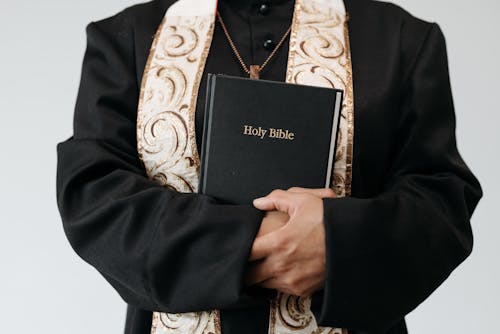 Take a moment to read a verse from the Bible
The second is to read the bible verse, so you can do it several ways
If you flip through the pages of the Bible at random, you can read an excerpt or verse. Alternatively, you can use guided scriptures that you can get from your local church or regular bible study group, or you can download mobile applications or buy books with daily devotions based on certain verses including stories and reflection questions.
Reflection and interpretation
The third step is to study and reflect on God's word. Every single story or parable in the Bible is written in a parable. It is important to understand the meaning of each verse and how it applies to your life.
In case you're a beginner and are having trouble understanding the Bible, you can always use a daily devotion like daily bread or Didache. This can be used as a reference tool to comprehend or explain certain verses in the Bible. As part of these applications, you will find reflective questions aligned with the verse, which you can reflect on and answer in your journal. You can instill the habit of reading the Bible every day since there is a verse per day.
There is a good chance that God will answer your question through a verse in the Bible. Take advantage of that opportunity to keep track of those inspiring messages.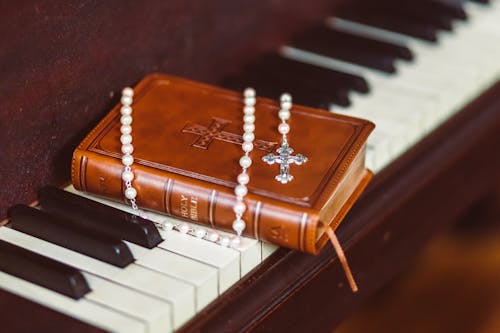 Your insight should be written
The fourth thing you need to do is to write or doodle your way through the process. When creative and artistic skills are required, this is the time to put them to use. Calligraphy can be used to emphasize specific phrases that speak to you. You can also use clip-on pictures, stickers, and drawings to represent the verse you just read. You can also highlight a passage from the Bible that resonates with you at that moment. Put a reflective note next to it and explain how it impacts you.
The verse should be familiarized and memorized
Memorizing things through writing is a great way to do so. The verse you write will help you remember it when you are confronted with another circumstance in your life in which the scripture may be applicable.
Let's spread the word
The last thing we want to encourage you to do is to begin sharing your Bible journaling with your social media accounts. As a result, you are essentially making disciples for the gospel. Educating others about his word and encouraging them to keep a Bible journaling .
There is already too much noise in the world. Take advantage of this silent and sacred time to strengthen your relationship with God. In a chaotic world, we often miss God's messages because we are caught up in our own chaos. As a result, most people get derailed by thinking they can always get away with things. Their understanding is too dependent on their own capabilities.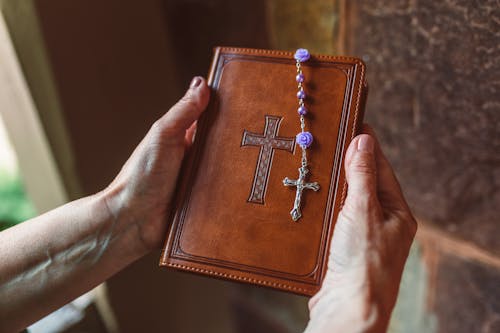 It's a great way to stay grounded, inspired, and reminded of God's love for you to keep a Bible journaling . There is a nudge in the Bible that points up to the sky no matter what your circumstances or struggles in life may be. Your Faith in Him will bring light to the wounded soul when you are down on your feet and the world crumbles around you.
The Christian Bible journaling has become a popular way for people who suffer from depression and mental illness to release their inner turmoil. Rather than listening to secular music or advice, the Word of God can provide light and hope to their anxiety and anguish. When you feel no one is there for you, God will bring comfort to your soul through his words. As you read the Bible, allow the words to fill you in and you'll feel as if God is wrapping his arms around you, telling you that everything will be alright.